You and your couple have agreed to get married. This is an exciting time for the both of you, and you're probably filled with a mix of many different emotions. But here comes the part that many people dread: the planning. But don't start worrying yet, if you're planning on having your special day outdoors this blog will make planning it all a walk in the park (pardon the pun).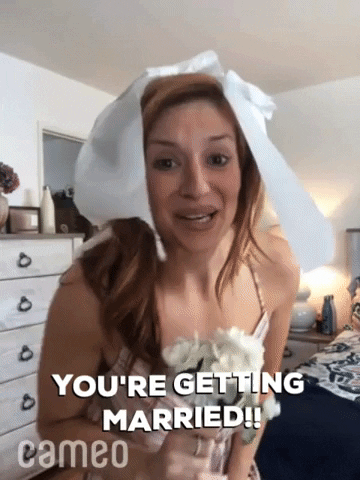 An outdoor wedding can be a beautiful, romantic event and the perfect way to start your marriage. But, planning for an outdoor wedding can be more complicated, which puts many off the idea. While this has an element of truth, this blog post aims to make it easy for you!
We'll cover what you need to hire, how to decide your venue, as well as how much money it's likely to cost if you want everything taken care of professionally.
Choosing The Style And Atmosphere Of Your Outdoor Wedding
The first step is deciding what type of outdoor wedding you want to have. Do you want a simple, rustic affair with two tables and no guests? Or, do you envision an extravagant party that's going into the night with three hundred people all in attendance.
Honing down on the exact vibe you want is essential, as it will make every other choice about the venue and what to hire much clearer. Make sure to ask your partner what they want so you can work together to create something unique that you both love.
Do you want to have a cocktail party, or will there be dinner served? What about music? Will you hire musicians for the evening, hire a DJ or create your own playlist? There are so many options when it comes to outdoor weddings. Getting your wedding's atmosphere clear makes your life much easier when it comes to planning.
Choosing The Perfect Venue For Your Outdoor Wedding
Once you've decided on your preferred style, it will be time to start assessing venues. Location, budget, and guest count are just a few factors at play when figuring out what type of venue will suit you best. If you want to go for the budget route, you can even go for free venue options such as the beach or even your backyard.
Outdoor venues require a bit more organisation to make them work, but they can provide stunning backdrops for your day that you just can't get inside.
Family-Friendly: Outdoor weddings are perfect for all ages and sizes - especially those with children or elderly relatives who may not enjoy being inside all day. There's something so magical about taking part in such a special occasion outside under the stars or on a beautiful Summer's day. You can be sure that it'll remain etched in you and your guests' memories.
Choosing The Right Cover For Your Venue
Choosing the right cover for your venue is an essential part of planning an outdoor wedding. You may find it hard to pick one that suits your taste and style, with so many to choose from.
Marquees are an ideal wedding cover for outdoor weddings. They can provide a luxurious and glamorous touch to any event. They're perfect if you're looking for something extravagant but still want all the benefits of being outdoors. When choosing the right marquee, make sure that it is big enough to fit your guest count - otherwise, it'll just get cramped!
With so many styles of covers out there, how do you decide which one would be best? There's no clear answer to this question as each person will have their own opinion or preference. Your venue choice will highly impact what marquee is best for your wedding. Deciding what type of outdoor wedding you want and assessing venues will clarify what marquee would work best. If you are still unsure, our next tip will help you out without you having to worry.
A marquee will likely be the highest cost you have to consider that you wouldn't have to consider for an indoor wedding. Depending on the size you're after, the cost can range from $300-$1500.
Use A Professional Wedding Planner To Ensure Things Go Right
I would highly suggest using a professional wedding planner. You could spend hours and hours researching and stressing over what to choose. Or, you can use someone who knows what they're doing and can help you cut through the BS.
Some people are worried that using a wedding planner means they'll no longer have creative freedom over their wedding. A great wedding planner is someone who listens to your needs and points you in the right direction. They help build your trust by showing you that they understand what you want and working with you rather than against you.
If your wedding planner is trying to take control and doesn't have your vision in mind - Run away and find someone better! This is your special day, and you shouldn't have to compromise on what you want. Their job is to make your life easier, not harder!
How To Organise The Set Up And Pack Up Of Your Outdoor Wedding
This is probably one of the most challenging parts of outdoor weddings compared to weddings inside. This is why I always recommend getting an external party hire or logistics company to manage this. There's nothing worst than having to think about set-up and logistics on this special day.
Make Sure You Understand The Weather!
This seems obvious, but it's the most obvious things that are often overlooked. Make sure you consider the climate of the place and ideally arrange it in Summer for the perfect ideal outdoor wedding.
Consulting with your venue about what happens in bad weather is always an excellent option to stay prepared. But ultimately, the best protection against bad weather is hiring a superb marquee that can fit everyone under it. We've already mentioned this tip, but it can't hurt to repeat it, as the marquee can make or break a great outdoor wedding.
Outdoor Wedding Guide Summary:
Hopefully, this guide will help you plan for your outdoor wedding. If you're considering an outdoor wedding, I highly suggest you follow through, as they're always refreshing and delightful events.
Once you've got your planning down, all that's left is to have fun and party!