You and your couple have agreed to get married. This is an exciting time for the both of you, and you're probably filled with a mix of many different emotions. But here comes the part that many people dread: the planning. But don't start worrying yet, if you're planning on having your special day outdoors this blog will make planning it all a walk in the park (pardon the pun).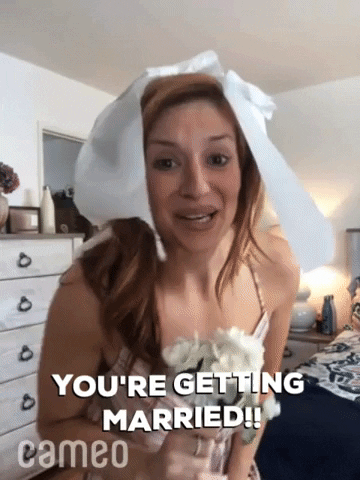 An outdoor wedding can be a beautiful, romantic event and the perfect way to start your marriage. But, planning for an outdoor wedding can be more complicated, which puts many off the idea. While this has an element of truth, this blog post aims to make it easy for you!
We'll cover what you need to hire, how to decide your venue, as well as how much money it's likely to cost if you want everything taken care of professionally.
Choosing The Style And Atmosphere Of Your Outdoor Wedding
The first step is deciding what type of outdoor wedding you want to have. Do you want a simple, rustic affair with two tables and no guests? Or, do you envision an extravagant party that's going into the night with three hundred people all in attendance.
Honing down on the exact vibe you want is essential, as it will make every other choice about the venue and what to hire much clearer. Make sure to ask your partner what they want so you can work together to create something unique that you both love.
Do you want to have a cocktail party, or will there be dinner served? What about music? Will you hire musicians for the evening, hire a DJ or create your own playlist? There are so many options when it comes to outdoor weddings. Getting your wedding's atmosphere clear makes your life much easier when it comes to planning.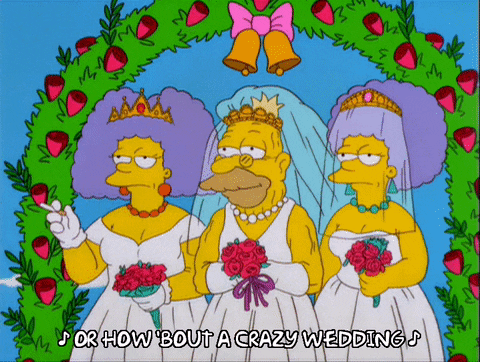 Choosing The Perfect Venue For Your Outdoor Wedding
Once you've decided on your preferred style, it will be time to start assessing venues. Location, budget, and guest count are just a few factors at play when figuring out what type of venue will suit you best. If you want to go for the budget route, you can even go for free venue options such as the beach or even your backyard.
Outdoor venues require a bit more organisation to make them work, but they can provide stunning backdrops for your day that you just can't get inside.
Family-Friendly: Outdoor weddings are perfect for all ages and sizes - especially those with children or elderly relatives who may not enjoy being inside all day. There's something so magical about taking part in such a special occasion outside under the stars or on a beautiful Summer's day. You can be sure that it'll remain etched in you and your guests' memories.
Choosing The Right Cover For Your Venue
Choosing the right cover for your venue is an essential part of planning an outdoor wedding. You may find it hard to pick one that suits your taste and style, with so many to choose from.
Marquees are an ideal wedding cover for outdoor weddings. They can provide a luxurious and glamorous touch to any event. They're perfect if you're looking for something extravagant but still want all the benefits of being outdoors. When choosing the right marquee, make sure that it is big enough to fit your guest count - otherwise, it'll just get cramped!
With so many styles of covers out there, how do you decide which one would be best? There's no clear answer to this question as each person will have their own opinion or preference. Your venue choice will highly impact what marquee is best for your wedding. Deciding what type of outdoor wedding you want and assessing venues will clarify what marquee would work best. If you are still unsure, our next tip will help you out without you having to worry.
A marquee will likely be the highest cost you have to consider that you wouldn't have to consider for an indoor wedding. Depending on the size you're after, the cost can range from $300-$1500.
Use A Professional Wedding Planner To Ensure Things Go Right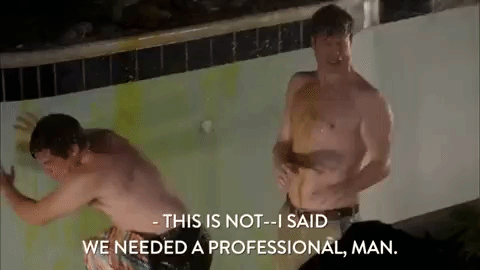 I would highly suggest using a professional wedding planner. You could spend hours and hours researching and stressing over what to choose. Or, you can use someone who knows what they're doing and can help you cut through the BS.
Some people are worried that using a wedding planner means they'll no longer have creative freedom over their wedding. A great wedding planner is someone who listens to your needs and points you in the right direction. They help build your trust by showing you that they understand what you want and working with you rather than against you.
If your wedding planner is trying to take control and doesn't have your vision in mind - Run away and find someone better! This is your special day, and you shouldn't have to compromise on what you want. Their job is to make your life easier, not harder!
How To Organise The Set Up And Pack Up Of Your Outdoor Wedding
This is probably one of the most challenging parts of outdoor weddings compared to weddings inside. This is why I always recommend getting an external party hire or logistics company to manage this. There's nothing worst than having to think about set-up and logistics on this special day.
Make Sure You Understand The Weather!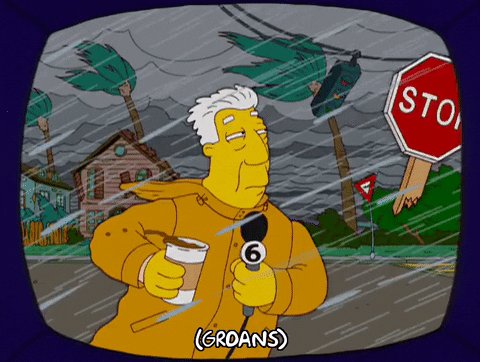 This seems obvious, but it's the most obvious things that are often overlooked. Make sure you consider the climate of the place and ideally arrange it in Summer for the perfect ideal outdoor wedding.
Consulting with your venue about what happens in bad weather is always an excellent option to stay prepared. But ultimately, the best protection against bad weather is hiring a superb marquee that can fit everyone under it. We've already mentioned this tip, but it can't hurt to repeat it, as the marquee can make or break a great outdoor wedding.
Outdoor Wedding Guide Summary:
Hopefully, this guide will help you plan for your outdoor wedding. If you're considering an outdoor wedding, I highly suggest you follow through, as they're always refreshing and delightful events.
Once you've got your planning down, all that's left is to have fun and party!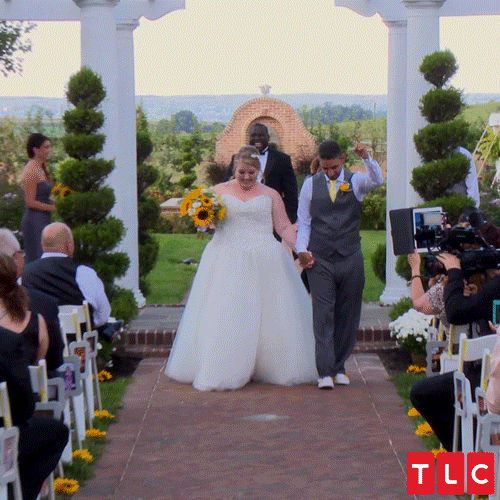 Your wedding is one of the most important days of your life. You will cherish this moment until the day you die. This is why it's so important (no pressure) that everything is well-organised to make sure this day goes perfectly. So, how do you know what to look for in a wedding DJ?
At the Australian Hiring Company, we've been helping couples plan their weddings for 10+ years. Over this time, we've learned what goes into making a remarkable wedding. So here are our seven tips for hiring the perfect wedding DJ!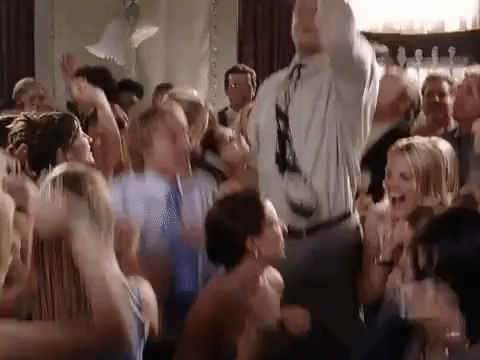 Aligning The Wedding Style And Atmosphere
One of the most important things about a wedding is the music. But you don't want just any music. The DJ's style needs to fit with the entire atmosphere of your event for it to truly click. That's why it's so essential to hire the best DJ you can. Preferably, a DJ who specialises in weddings and who'll fit with the type of people who'll be attending your wedding. It helps if they have experience with your specific kind of event, such as an Indian or Chinese wedding reception.
Ask your potential DJ about the type of music and atmosphere you want to and if he's confident he can do it right. Making sure you and your DJ's music taste are aligned is super important!
Check The DJ's Credibility
Make sure they have a high-quality portfolio of previous work. This is the most important thing for you to check before meeting with any DJs. They should show examples of recent events and tell you how many people attended each event so you can get an idea about their experience level.
Asking for references is always a good idea. You should speak with past clients about their experience before hiring them. This will give you insight into how they handle themselves and whether they're worth hiring in general. Basically, everything that'll help make an informed decision!
DJ's Setup And Equipment
Ensuring the DJ has all the necessary equipment and is familiar with using it needs to be a requirement. The DJ, of course, should be familiar with how to work a microphone, have the equipment they are used to using (i.e., laptops or turntables), and an understanding of sound engineering principles. A DJ who does not have his own gear should be responsible for organising his required gear and forwarding over the quote. You need to ask these questions because there's nothing worst than him showing up, and something crucial is missing on the day.
If you are engaging with an external equipment hire company to cover some of the equipment, always receive the quote directly. The DJ could be taking an extra markup!
Remember that while they are the professional, this is your event, so if you have a problem with the sound or any of the equipment, speak to the DJ about it. The sound cannot be too high or low. Lights shouldn't flash wildly when there is no song playing. Speakers must not distort any sounds coming from them, etcetera. You shouldn't be afraid to ask questions or make requests to the DJ, and a good DJ is always willing to listen and place your needs first.
Create And Provide A Detailed Wedding Itinerary
The DJ at a wedding reception can also be assigned the master of ceremony. Decide this beforehand and ask him if he's done this before and if he's comfortable to do this.
A way to keep the DJ updated on when you would like patrons to start the dinner services is to provide a detailed itinerary of the times of each event. This is a great way to make sure your DJ always knows what's going on, so he can get his timing right.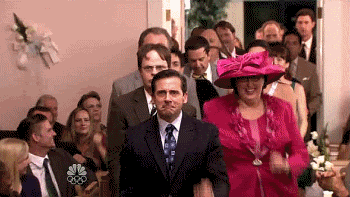 Create Your Ideal Wedding Playlist
A DJ should also know beforehand precisely what music you want. There's nothing worse than the DJ being out of touch with the wedding guests and playing the wrong type of music. To make sure this doesn't occur, sometimes it is an excellent approach to provide him with a small playlist of what 'vibe' best suits you. The DJ must also know what songs work better for certain parts of your wedding reception and when it's appropriate to keep people on the dance floor throughout the evening. Pairing this with the itinerary, he knows what type of mood to set when is an excellent way to make sure this goes smoothly.
Don't forget: if there's a song that you want to be played at a specific time, make sure your DJ knows this ahead of time, so he doesn't accidentally play it when he wasn't supposed to!
Understand Costs And Budget Of Wedding DJs
How DJs price their service can vary significantly in price and method, such as; upfront payment, deposit, and even payment after the event. Make sure it is clear with your DJ when you need to pay and how much. A wedding DJs can be priced between 300-1000 for a night, making it essential you choose the right one. If you go lower than this, you're likely going to be disappointed by your choice.
Make Sure He Gets There On Time
There is nothing worse than waiting and stressing for a DJ to arrive 10 minutes before he is meant to start. It is crucial that as hosts, clear and prompt times for; setup, arrival, start and finish time are laid out.
Final Note To Make Sure Your Wedding Goes Amazingly
The most important thing to keep in mind is not to cheap out and end up regretting it. This is a special day for the both of you, after all. It's better to spend more on this day than on any other given day in your life. The cost will be less painful if it means that you can have every detail perfect down to the last-minute decision and momentous occasion.
If you're interested in hiring equipment for your upcoming wedding you can visit our wedding hire page to learn more. We've also worked with many great wedding DJ's who we trust. If you need a list of high-quality wedding DJ's you can enquire here and we can help point you in the right direction.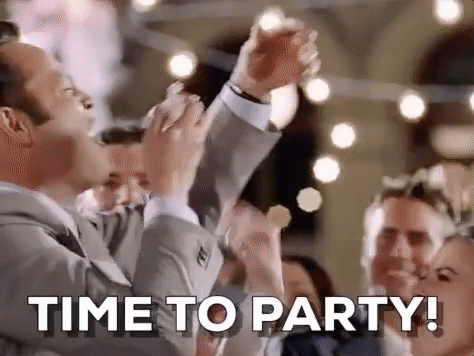 New Wedding mashup video featuring wonderful Adelaide Couples and amazing Adelaide wedding and event venues. Click here to view.
Please enjoy this happy mashup of our most recent weddings (upto 15th March 2020) with a sprinkling of throwbacks. We are privileged to be trusted by so many great event and wedding venues in Adelaide.
To the wonderful couples we collaborate with, a heartfelt thanks. The grooms we counsel about pending speeches, possible crying and problematic sweat patches.
The very important brides that we scroll and swipe through countless global wedding images with (You want a snow themed wedding in March?) and the realization that no matter how laid back and casual you are, you will still have a minor meltdown the night before.
If you would like to work with us and be one of Australian Hiring Company's very important brides, contact us now. #AHCVIB
Turn your sound up and wait till the very end.
Venues featured… South Australian Museum, Art Gallery of South Australia, Pennys Hill Winery, Ayers House, Carclew House, Jolleys Boathouse, Partridge House, Beaumont House, Aldinga Bay Bungalow, Carrick House, Marble Hill, Penfolds Magill Estate, Glenelg foreshore, Adelaide Botanic Gardens, Private residences, Plant 4 Bowden, Brooklyn Farm.
95% of the images and video are by Australian Hiring Company For additional footage and images, a special thanks to… Gallery11, Amanda Kate photography, I do cinema, Mogg Visuals, Little House films.
Back to a simpler time.
When you could wear a cravat without judgement and your hair had to be perfectly coiffed to answer the phone. Maybe she was in a zoom meeting?
A pictorial look back at the history of Australian Hiring Company over the next few weeks to help us appreciate looking forward.
Let's kick CV19's butt and get back to partying!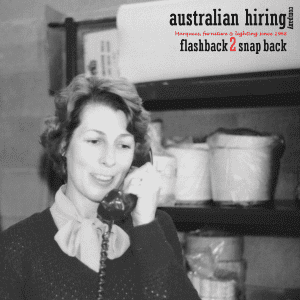 Coronavirus Statement from
Australian Hiring Company
Business as usual
Our business – in its 52nd year – has faced and met many challenges in that time.
Coronavirus however, is a developing unknown. We intend to aggressively take any measures we deem necessary to look after the safety of ourselves, our team members and our clients.
Our office and warehouse will remain fully operational. Any Public Health Sanctions aside, all current and future clients will have their orders delivered, as they always have been. As a precaution though, and until further notice we have decided to close our showroom to the public.
Our live chat is a great interactive real time tool. Please give it a go. And of course call us on 8276 2250. If your pending show needs to be postponed, that is not an issue.
Overreaction? Maybe. We will do our small part and hopefully everyone else does too.
Let's hope that this virus is under control sooner than later and we can get back to working with our wonderful clients the old fashioned way (like in 2019).
Thank you to all our loyal customers for your continued support, and take care.
Article posted on Linkedin January 2019
Why oh why aren't more Event hire case studies like this? Here is the first of many we have decided to publish on our website. In the conclusion, we have the clients testimonial as well. It is one thing to tell prospective clients what you can do but to have the actual stakeholder/client verify this is priceless. This Hansen Yuncken 100 year event case study features the brief, plans, 3d layouts, photos and video. More case studies to come!